1. This guy is totally clueless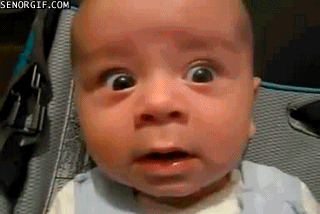 2. this is what happens when mom isn't around
This dad is such a (no words for him).
I mean, com'on, who does it to their baby? Although it's cute, it's funny, this smiling adorable little devil.. but who the fuck on the earth does it to their baby, dear dad, u r such a (again, no words to describe)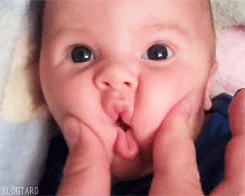 Simon: Doc, here is some specimen. Do a round of elasticity testing.
Doctor: yaaaaaaay.. let's stress test this cute stuff
Simon: Doc, Inference?
Doctor: This is some uncontrollable amount of cuteness, and has very high Young's Modulus of Adorability
3. And the creator of this gif is inhuman
4. Apparently not everyone is into pets
 mlem mlem mlem mlem mlem mlem mlem
4. Woah Bubbles
5. Redditors be like
upvottttttttttessss
6. When the mommy gets more than what she asked for
7. (spoiler)..Han solo dies in the end
8. YaaY YaaY YaaY GIPHY!!!
//giphy.com/embed/xT8qAXXLt9vPgeGbcs